EXECUTIVE WELL WOMAN SCREENING SERVICES
YOU YEARN FOR OPTIMUM HEALTH … WE STRIVE FOR IT!
As a woman, your body has unique health needs that change throughout the progression of years, and monitoring your gynaecological health represents an integral part of your health and wellness management. This is why preventive care and routine screenings are critical. Even if you are feeling well, it is important to visit your gynaecologist regularly to discuss your health, get screened for ailments that may compromise women's health and evaluate your risks for potential future conditions.
As an integral part of preventive care, it is recommended that all women should consider a once yearly Well Woman visit to her trusted gynaecologist for routine clinical assessment, to discuss any health concerns and to determine if any needed vaccinations or health screening tests are needed. 
We can help you attain a hands-on, proactive approach to make the best of your health and wellbeing!
OUR WELL-WOMAN HEALTH SCREENING PROGRAM
We offer a comprehensive range of women's wellness services tailored specifically to address each and every woman's evolving health needs during all stages of life, from routine clinical assessments and education to care for incontinence and management of menopausal symptoms. We utilize advanced diagnostic investigations and cutting-edge imaging technologies to search for and rule out health conditions in relation to women's breast, bone, thyroid, urinary and reproductive health.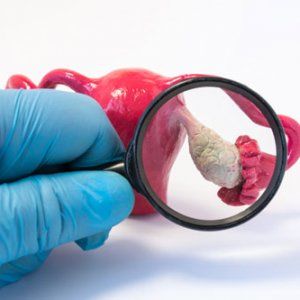 WHAT HAPPENS DURING YOUR ANNUAL WELL-WOMAN'S APPOINTMENT?
An annual Well-Woman appointment is the ideal time for you to get an overall medical evaluation by Dr. Anna to monitor your gynaecological health and ensure that any health concerns that might arise are radically addressed right away. During your annual appointment, you can expect the following services:
Update to health-related lifestyle and activities

Update of prescriptions / medications (if any)

Update of immunization status

Nutritional assessment

Review of medical history and any previous health concern

Physical examination

Breast examination

Pelvic examination
Based upon your current gynaecological health status, Dr. Anna will evaluate the necessity for any further investigations or screenings such as:
Pap Smear – Cervical cancer screening

HPV Test (Human Papillomavirus)

Bone Mineral Density Scan for menopausal women

Hormonal testing

Ovarian cancer marker screening
Breast ultrasound
WHY CHOOSE US?
At Dr. Anna Sepiolo Clinic, we care for everything related to women's health. From common gynaecological medical complaints through more complex health concerns and up to your preventive care and wellness, we always take all the time to listen and care for you in the best possible way that befits you as our most valued person.
Our ultimate goal is to help you attain and maintain your best state of wellbeing, no matter what your age is. We give you the freedom to individualize your care as you see fit, and we will guide you toward the appropriate screening tests, preventive treatments, and lifestyle modifications to boost your happiness and life enjoyment. You can rely on us to coach you and keep you on the right track of health every step of the way.
True, it's your body … But those whom you hold dear to your heart rely on you to always be in optimum health!
Schedule Your Appointment Now
Start your journey for optimum health with us and enjoy the compassionate and expert gynaecological care you deserve. Contact us now