LASER VAGINAL REJUVENATION
Amazing Solutions to Consider For Vaginal Rejuvenation
Just like any other part of the woman's body, the appearance of the vulva and vagina is affected by the aging process. As women go through childbearing, hormonal changes and aging, they can experience changes in their genitalia. The decline in estrogen that associates aging and menopause causes the vaginal walls to become thinner, dryer, less elastic, and probably irritated. Even acts of intimacy may become painful due to those vaginal changes.
In the past, the only possible solution to restore vaginal tone, shape and tightness was to have a surgery performed to remove excess skin and fat and tighten the vaginal wall. Now, with the incredible advances in cosmetic gynaecology, the introduction of effective non-surgical solutions, namely laser and stem cell therapy for vaginal rejuvenation, you don't have to undergo a surgical procedure in order to have a revived, tightened and youthful-looking vaginal opening.
At Dr. Anna Sepiolo Clinic, we can help you revive your vaginal tissues, restore your internal tightness and lubrication, and feel more confident in yourself with simple, effective, more safe and non-surgical treatments.
WHY DO YOU NEED VAGINAL REJUVENATION?
It is not uncommon for women of all ages to struggle with some uncomfortable issues in relation to the vaginal region. These are especially common after childbirth, aging process and intimate life. All of which can lead to any of the following:
Vaginal looseness

Loss of pleasurable sensation associating intimate acts

Vaginal dryness

Loose skin or excess fat around the vaginal area

Stress Incontinence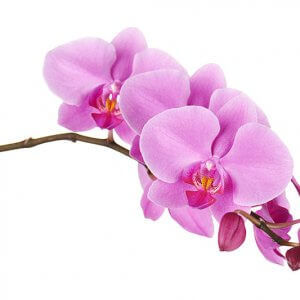 INTENDED RESULTS OF VAGINAL REJUVENATION
A tighter vagina with a more youthful look and feel.

A more enhanced self-image and regaining of feelings of femininity.

Ability to exercise freely; no more tugging or pain with athletic motions.

Reduction of vaginal dryness and regaining the sensuality that associates intimate relations.

Decrease in incidence of stress urinary incontinence.
Nonsurgical vaginal rejuvenation has become a globally-popular solution to help women address a number of concerns that can associate the natural, yet unwelcomed, aging process or after pregnancy and childbirth. As a matter of fact, many women might not realize, still, that nonsurgical vaginal rejuvenation can have a tremendous positive impact on their overall happiness and quality of life.
GENTLE AND EFFECTIVE NON SURGICAL SOLUTIONS TO HELP TONE, TIGHTEN AND INCREASE VAGINAL MOISTURE … TOWARDS FEELING YOUR BEST AGAIN!
OUR NONSURGICAL VAGINAL REJUVENATION SOLUTIONS
Laser Vaginal Rejuvenation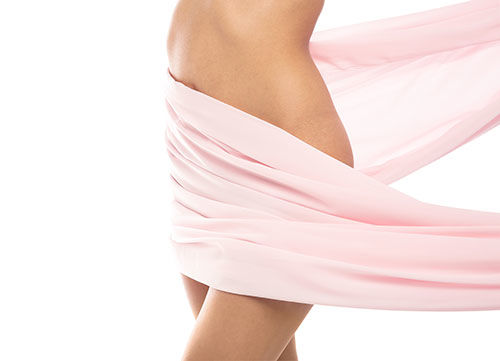 A non-invasive, non-hormonal and painless technology that sends thermal laser into your vaginal tissues to alleviate the signs of aging on your vagina without any incisions, needles, or surgery. The thermal heating created by this FDA-approved laser encourages your tissues to naturally tighten and become more firm. It stimulates the generation of new collagen and elastin which represent the two main building blocks required for having healthy, youthful vaginal skin and tissues.
Along with the noticeable improvement in vaginal laxity and dryness, this rejuvenating procedure restores tone to the weak muscles around the urethra and thus helps to reduce urinary stress incontinence, or may regress it totally after treatment. For many women, this procedure is a life-transforming experience that may not only enhance their self confidence, esteem and revive their intimate relationships, but also help them to feel more like themselves again.
We proudly use FotonaSmooth™ Er: YAG lasers; IntimaLase®, IncontiLase®, ProlapLase® and RenovaLase®, the star performers in Gynecology thanks to their proven ability to perform an impressive range of treatments with superior clinical results, greater patient comfort, faster healing and reduced downtime.
• IntimaLase® is for incisionless, non-invasive photothermal tightening of the vaginal canal. It is an efficient and safe procedure with greater patient comfort, reduced downtime, faster healing and impressive results.
• RenovaLase® is a distinctive, innovative and non-invasive therapy for the symptoms of vaginal atrophy. It is based on non-ablative photothermal treatment of the vaginal canal. It is an efficient, easy-to-use, quick and safe procedure that eliminates the need for long-term estrogen administration.
• ProlapLase® is a ground-breaking and unique non-invasive laser alternative for the treatment of pelvic organ prolapse. It utilizes the gentle, non-ablative photothermal energy to tighten the tissues and contract the vaginal canal.
• IncontiLase® is an efficient, easy-to-perform and safe non-invasive laser therapy for the treatment of mild and moderate stress urinary incontinence, based on non-ablative photothermal stimulation of collagen rebuilding-up, shrinking and tightening of vaginal mucosa tissue and collagen-rich endopelvic fascia, and accordingly, superior support to the urinary bladder.
Stem Cell Vaginal Rejuvenation
Stem cells are fundamental for the maintenance and repair of the human body tissues, keeping it alive and healthy. Adipose (fat) tissue is rich in stem cells and we can extract some of this stem cell-rich fat tissue through liposuction from the belly fat. Then through a special technique, we can re-inject the stem cells into the target tissues to improve tone and texture.
This breakthrough therapy may have the capacity to provide anti-aging benefits and long-lasting tissue rejuvenation. Vaginal rejuvenation with stem cells offers a promising future for women who seek to improve their vaginal health. The following are the potential advantages of this non-surgical therapy over traditional surgical options:
• The procedure aids in improving blood flow within the vaginal region, enhancement of muscle tone, and restoration of volume for vaginal canal tightening.
• It helps in making the G-spot more prominent and responsive to stimuli.
• Being non-surgical, it does not leave any scars, making it look natural.
• By injecting stem cells on all sides and along the entire length of the vagina, there is no step-off effect, and this accounts for a better intimate experience.
ARE YOU A CANDIDATE FOR NONSURGICAL VAGINAL REJUVENATION?
If you are experiencing early or moderate signs of vaginal ageing, this treatment may be an ideal solution for you. Nonsurgical vaginal rejuvenation is best for women who experience loose vaginal sensations after childbirth and/or menopause, dryness or pain during intimate relationships, intimate dissatisfaction and poor orgasms, and urinary incontinence.
If you would like to know more about how our innovative nonsurgical techniques for vaginal rejuvenation can help you, or if you have any questions related to women's health and wellness, please contact us now.
WITH OUR NONSURGICAL VAGINAL REJUVENATION SOLUTIONS,
THERE IS NO AFTER EFFECTS
JUST CARRY ON WITH YOUR LIFE ROUTINE AS NORMAL!