YOUR 30-MINUTES NON-SURGICAL SOLUTION FOR REVITALIZING VAGINAL & CLITORAL FUNCTION … RE-LIVE THE PLEASURE OF INTIMACY!
Have you been feeling lately that your intimate life is not as it used to be, and wishing it was healthier? Are you alarmed and often embarrassed because of those urine drops that forcibly slip whenever you cough, sneeze or even laugh? Feeling your self-confidence shaken by inevitable factors such as childbirth, menopause or aging? Dr. Anna offers you a wealth of experience in cosmetic gynecology, inclusive of the ground-breaking O-Shot® solution for women, helping them regain their intimate confidence.
The O-Shot® is an all-natural and virtually-painless non-surgical procedure that can rejuvenate and revitalize your vagina and clitoris. This non-surgical solution can vividly improve sensitivity and, appreciably, enhance your intimate life.
THE ORGASMIC SHOT (O-SHOT®) CONCEPT
The O-Shot® is an outpatient procedure that utilizes your own body's rich resources; the growth factors in Platelet Rich Plasma (PRP) to rejuvenate the tissues of the vagina and clitoris. The procedure begins with a simple blood draw. Your blood is then spun in a centrifuge to separate the PRP from the red blood cells. The Platelet Rich Plasma is then injected (through a tiny needle) into the clitoris region and into the area of the upper vagina that is vital for the sexual response (the "o-spot"). Prior to injection, the target tissues are numbed with a local anesthetic cream so that you experience little or no discomfort during the procedure.

The injected platelets release different growth factors that stimulate new collagen production and blood vessels, regenerate the tissues of the vagina and clitoris, increase sensitivity of the clitoris and also alleviate embarrassing stress urinary incontinence. The action is rapid, with some women reporting feeling some positive effects of the O-Shot® almost immediately, as the growth factors begin to rejuvenate and enhance the intimate response. For many, the enhancement is spectacular*.
There is no recovery time needed and you can resume your daily life activities following the procedure.
EXPERIENCE THE INTIMATE SATISFACTION YOU DESERVE WITH OUR ALL-NATURAL, QUICK & NON-SURGICAL PROCEDURE
WHO BENEFITS FROM THE ORGASMIC SHOT (O-SHOT®)?
Ideal candidates are women who seek:
Better and longer orgasms

Enhanced intimate sensation

Increased natural lubrication

Decreased urinary incontinence

Decreased pain associating intimate acts (dyspareunia)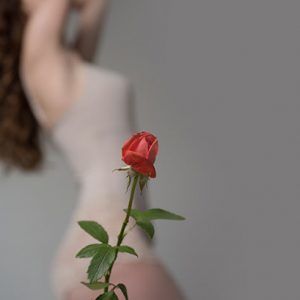 HOW TO KNOW IF THE ORGASMIC SHOT (O-SHOT®) IS RIGHT FOR YOU?
Dr. Anna is an expert in administering this revolutionary new treatment in Dubai. She can provide you will all the details you need to make an informed decision about the O-Shot® procedure. Contact us today to schedule your consultation and find out how you may benefit from an O-Shot®.